Why Facebook's about-face on Russia ads?
Andre Spicer is a professor of organizational behavior at Cass Business School, City University London. He is the co-author, with Carl Cederstrom, of "The Wellness Syndrome." The opinions expressed in this commentary are solely those of the author.
(CNN)On Thursday, Mark Zuckerberg popped up on Facebook Live. Just back from parental leave, he had lines under his eyes. He may not have been getting any sleep, but there were no signs of baby spit-up on his T-shirt, which perfectly matched the large couch in the background.
Zuck was there to share the big news that Facebook had handed over to Congress 3,000 ads associated with the 2016 presidential campaign that were linked to Russia. In the video, he claims this move came out of a deep concern for "election integrity." But the prolonged controversy over alleged Russian interference in the US presidential elections, and more recent focus on Facebook's possible role in enabling it, has clearly had an impact. As
Zuck said
, "It is a new challenge for internet communities to have to deal with nation states attempting to subvert elections, but if that's what we must do then we are committed to rising to the occasion."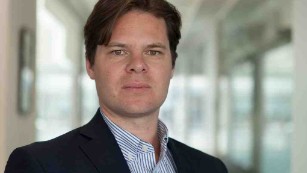 Facebook's sudden willingness to hand over advertisements to Congress is part of slow change in how the tech giant relates to the government.
In the past, it has dealt with government requests and pressure from regulators by appealing to Internet freedom. When that approach wore thin, it tried to baffle regulators and politicians with technical arguments. For instance, following allegations its newsfeed was biased, Zuck
sought to explain
the technical details of how it worked to Congress — undoubtedly confusing some. Then, it followed the playbook of other big corporations and used backroom lobbying and piecemeal bargaining to get its way on
research and development tax credits
for instance.
Now Facebook is trying to deal with government pressure with appeals to "transparency."
"I wish I could tell you we're going to stop all [campaign] interference," he said Thursday, "but that just wouldn't be realistic." Zuck then went on to outline "nine things we're going to be working on over the next few months" that would ensure electoral integrity.
For sure, the corrosion of election integrity from foreign influence (via Facebook or other companies on the internet) is something to be guarded against. But the US also needs to guard against corrosion of election integrity from within its own political system as well.
For social media behemoths like Facebook to address the issue of election integrity, providing a touch of transparency is only the start. The next step for social media companies like Facebook would be to think about ways of breaking down people's ideological biases, which make them impervious to almost any actual information about elections (such as who paid for advertisements).
But the most radical, and the most desperately needed step is to begin grappling with the much tougher issue of big money in elections. The US government has shown it is completely unwilling to tackle the widely-acknowledged problem of campaign financing. Sadly, it is also unlikely that social media companies will start asking questions about the estimated $1 billion spent on political advertising on their platforms during the 2016 campaign.