Captured By The Game: Nipsey Hussle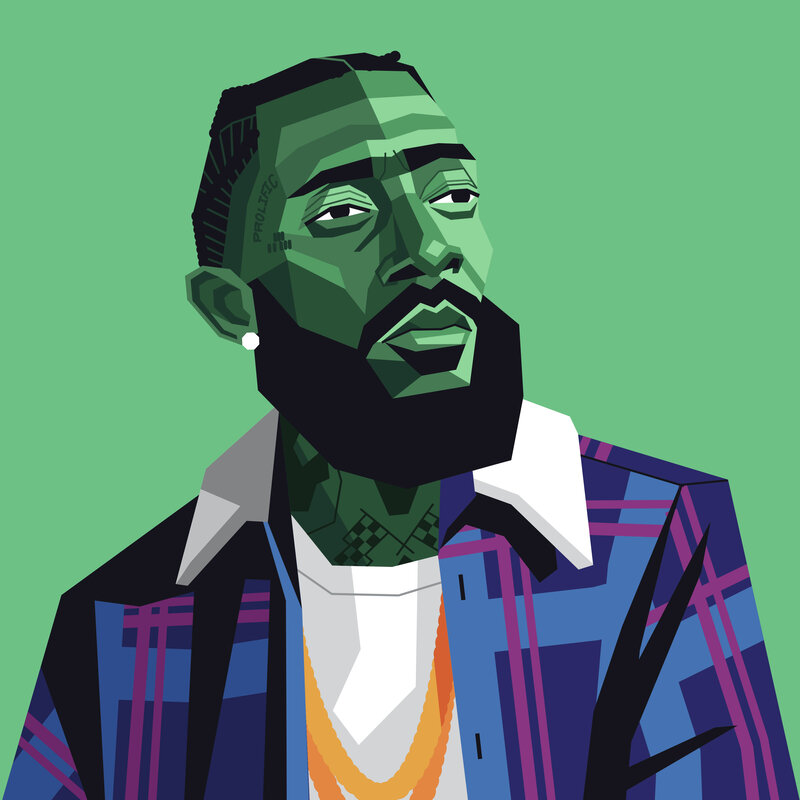 Nipsey Hussle.Dale Edwin Murray for NPR
In March 2019, Kerry Lathan had been out on parole for just a few months after serving a nearly 26-year bid, and was determined to make the most of his freedom. That's why he decided to visit a Los Angeles hometown hero, rapper Nipsey Hussle, who was known around the way for helping men like Kerry get back on their feet.
That visit would end in the shooting of both men: Nipsey, the apparent target, and Kerry, an accidental bystander. Nipsey died from his wounds, and Kerry was thrown back in jail for violating the terms of his parole, left to wonder what he'd done wrong and whether he might be incarcerated for the rest of his life.
Meanwhile, officials at the LAPD were joining thousands across the country in publicly revering Nipsey for his community activism. But in private, the LAPD had concerns about Nipsey's gang affiliation, which delayed a meeting he requested with department leaders about stopping violence in his neighborhood.
On top of that, the California Department of Corrections and Rehabilitation claimed Kerry's interaction with Nipsey on the day of the shooting was a violation of his parole.
And then, that agency lied to us about it.
NPR has been investigating the story behind Nipsey's murder for more than a year now, to understand how the chance encounter of two men in South Central illustrates deep dysfunction and secrecy within the government entities tasked with keeping communities safe.
In this episode, we visit Nipsey's neighborhood of Crenshaw to experience firsthand how parole limits opportunity for people like Kerry, and how his health has suffered immeasurably as a result.
Along the way, we talk to LAPD Commissioner Steve Soboroff, who laments the missed opportunity to work with Nipsey. And we meet a former LA County sheriff's sergeant, Wes McBride, who created a notorious database that has consistently (and sometimes incorrectly) categorized thousands of Black and brown people — even infants — as gang members.
To follow along with the music in this episode, check out the Louder Than A Riot playlists onApple Music &Spotify. We'll update them every week.