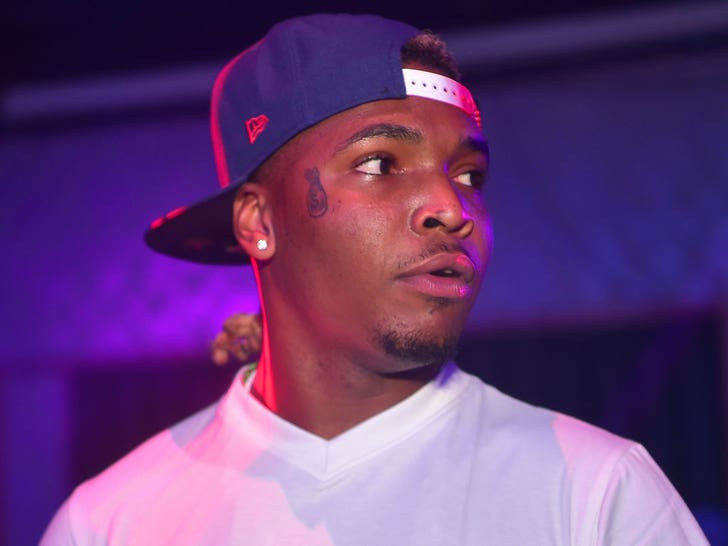 Lil Keed complained to his friends and family he was suffering from serious stomach pain in the days leading up to his death … with things getting so bad he had to go to the hospital.
Multiple sources close to Keed tell us … the YSL label rapper had his battles over the years with alcohol and drugs, but had been clean and sober of late. We're told last week he began experiencing severe stomach pain and went to an L.A. hospital to get checked out.
From there, our sources say things got worse, and Keed's organs — his liver and kidneys — started failing … leading to his death.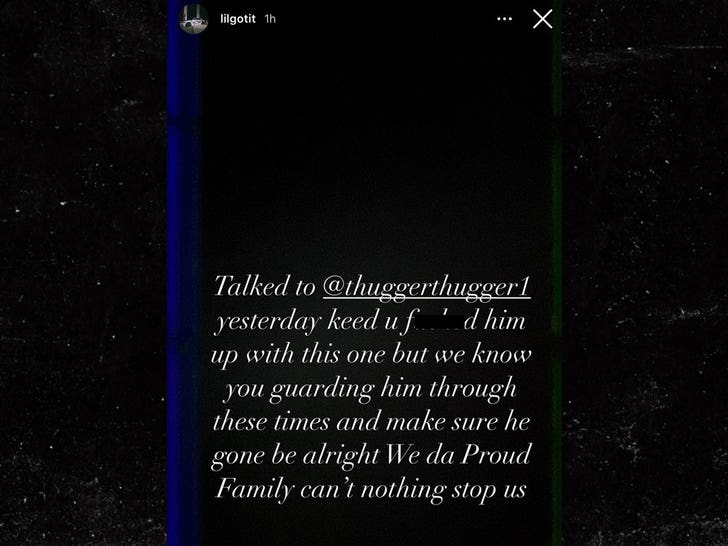 As we reported, news of his death shocked the hip hop world over the weekend when his brother, Lil Gotit, posted, "Can't believe I seened u die today bro I did all my cries I know what u want me to do and that's go hard for Mama Daddy Our Brothers Naychur and Whiteboy."
While Keed is a YSL rapper, he was not named in the recent indictment with Young Thug and Gunna.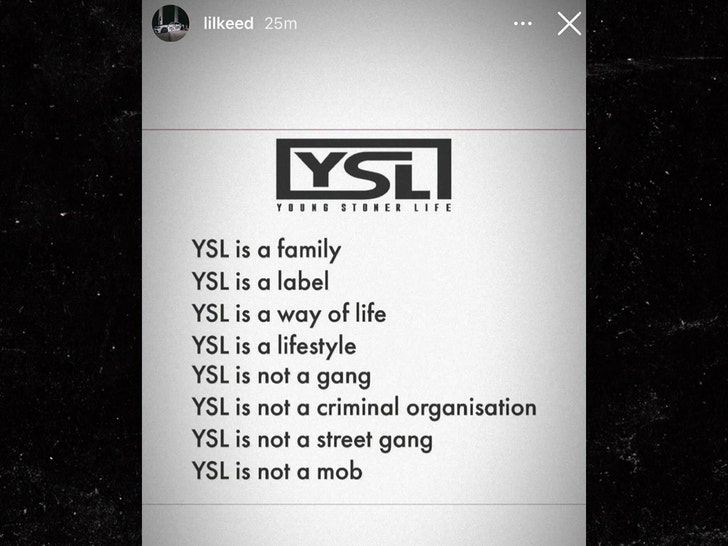 The Los Angeles County Coroner's office is expected to do an autopsy this week.
Keed was only 24.
Aside from his brother, the rapper, who was affiliated with Young Thug's Young Stoner Life record label, is also survived by his young daughter, NayChur.
Lil Keed's death comes just days after 28 people associated with the Young Slime Life gang — including Young Thug — were hit with charges relating to gang involvement and conspiracy to violate the Racketeer Influenced and Corrupt Organizations (RICO) Act.
While the rapper was part of Young Stoner Life Records, he was not named in the sweeping indictment. It's also worth pointing out that Lil Keed had advocated for those caught up in the legal matter, posting that YSL was a "lifestyle" instead of a criminal gang.
With the close timing of these two incidents, many people couldn't help but point out the "eerie" nature of the situation.
Lil Keed passing away when he's the only free YSL member is just eerie.

— hy (@TheMindOfHY) May 14, 2022
There's no way that Young Thug, Gunna, and most of YSL gets arrested then Lil Keed dies. Something's going on bruh YSL is being attacked

— molotov_chucker (@molotov_chucker) May 14, 2022
Many have reminisced on Keed's close relationship with Young Thug, who discovered the 24-year-old rapper back in 2018.
"He's just a great person at heart. He's real pure-hearted. He teaches you stuff. He gives you game. He helps his people. That's why I love him so much. Every time we're with him is a great time," Lil Keed said of Young Thug back in 2020.
i'll never forget when no jumper interviewed young thug and adam22 brought up lil keed and thugger said "my son?" 🥺🥺🥺 YSL can't catch a break 😩 RIP Lil Keed and Free Thug and Gunna

pic.twitter.com/6FIdgNnQLA

— 𝙷𝚘𝚘𝚍𝚒𝚎𝙻𝙱𝙹  (@HoodieLBJ) May 14, 2022
We send our condolences to Lil Keed's loved ones and the YSL family at this time.