CLAIM: Singer R. Kelly sentenced to 104 years in prison.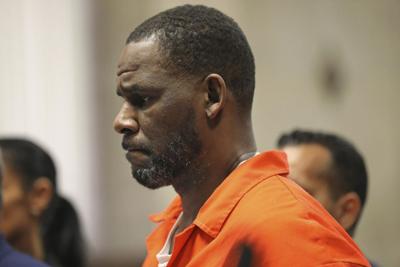 THE FACTS: The 52-year-old R&B singer, who is in federal custody, hasn't been sentenced. Kelly is facing a series of sexual misconduct charges in state and federal cases in Illinois, New York and Minnesota. A post has been circulating for at least a month on Facebook and Twitter falsely claiming that Kelly was sentenced to 104 years in prison. One Facebook post alone had over 15,000 shares.
According to AP reporting, Kelly was arrested in Chicago in February on 10 counts of sexually abusing three girls and a woman. In May, Cook County prosecutors charged Kelly, adding 11 sex-related counts, which include sexual assault of a minor. Kelly has pleaded not guilty to those charges. In July, he was again arrested while walking his dog in Chicago. He was hit with two separate federal indictments, one filed in Illinois and another in New York. The two indictments charged Kelly with an array of sex-related crimes, including producing child pornography, kidnapping, racketeering and sexual exploitation of a child. He pleaded not guilty to those charges.
Last Thursday, federal prosecutors brought new charges against Kelly related to his marriage to singer Aaliyah. The two wed in a secret ceremony in 1994, when Aaliyah was 15 and Kelly was 27. Due to her age at the time, the marriage was annulled months later. In the charges announced Thursday, federal prosecutors accused Kelly of paying a bribe to obtain a false ID for an unnamed female the day before their wedding. Aaliyah died in a plane crash in 2001.
The singer is scheduled to face trial in federal court in Chicago in April, and in Brooklyn in May. A Cook County judge ordered the singer to stand in a local trial for one of four sexual abuse cases in September. If convicted on all the charges he faces, Kelly could spend his life in prison.

Posted by: famproent on December 15, 2019 previous - next